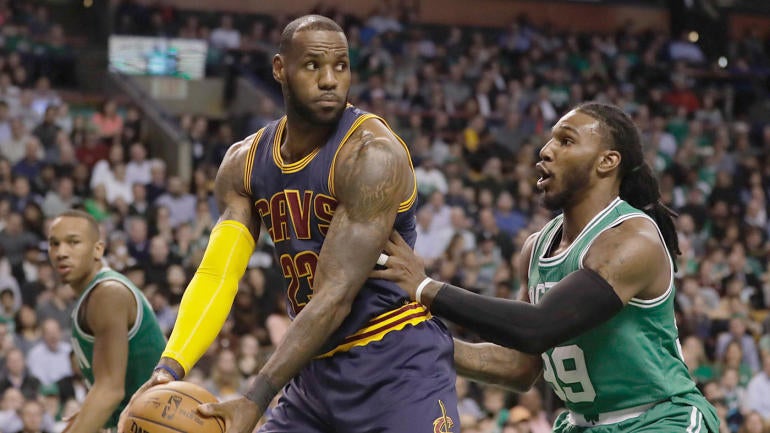 After 10 days off, the Cleveland Cavaliers will finally get back out on the court Wednesday night, as they travel to Boston to take on the Celtics in Game 1 of the Eastern Conference Finals. 
Fresh off winning a Game 7 and the Draft Lottery on consecutive nights, the Celtics will try to continue their hot streak with a win over LeBron and Co.
During the regular season, these teams met four times, with Cleveland going 3-1, and their only loss coming without Kevin Love. Most experts expect that regular season trend to continue to the postseason, as the Celtics — even as the No. 1 seed — are big underdogs. 
Can Isaiah Thomas and the Celtics make the doubters eat their words? We'll find out tonight at 8:30 p.m. ET. Join us as we discuss all the exciting ECF action.