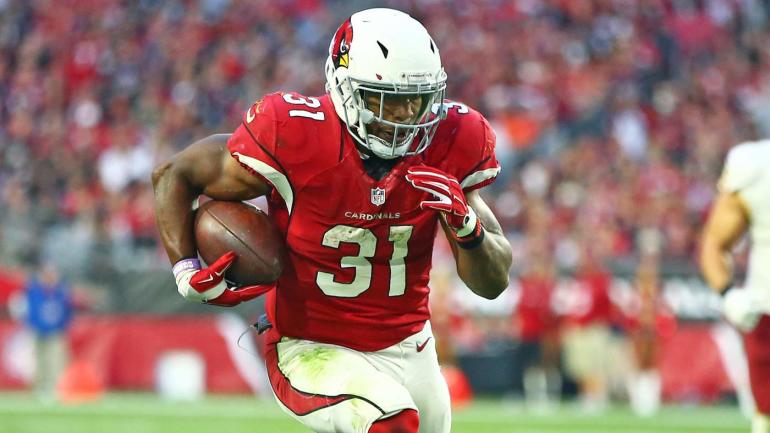 Our CBS Sports staff is taking part in a 12-team standard mock draft, and you can follow along with each pick live as it happens when the draft starts at 2 p.m. ET.
You might have to refresh your browser on occasion, but you can see how each team is built in real time.
In this league, all touchdowns are worth six points, and we award one point for every 10 yards rushing and receiving and one point for every 25 yards passing. We feature a starting lineup of QB, 2 RB, 2 WR, TE, FLEX (RB/WR/TE), K and DST. There will also be six reserve spots for a 15-round draft.
Our draft order is as follows:
Jim Lanzone, CBS Interactive president and CEO
R.J. White, NFL Editor
Adam Aizer, Podcast Host
George Maselli, Fantasy Editor
Jamey Eisenberg, Senior Fantasy Writer
Scott Reilly, Video Producer
Dave Richard, Senior Fantasy Writer
Eric Kernish, Editor
Matthew Coca, Video Producer
Meron Berkson, Video Producer
Heath Cummings, Senior Fantasy Writer
Chris Towers, Fantasy Writer
Round By Round
Round 1
Pos
Team
Player
1
Lanzone

D. Johnson

RB ARI

2
White

L. Bell

RB PIT

3
Aizer

E. Elliott

RB DAL

4
Maselli

A. Brown

WR PIT

5
Eisenberg

J. Jones

WR ATL

6
Reilly

O. Beckham

WR NYG

7
Richard

M. Gordon

RB LAC

8
Kernish

A. Green

WR CIN

9
Coca

M. Evans

WR TB

10
Meron

L. McCoy

RB BUF

11
Cummings

D. Freeman

RB ATL

12
Towers

J. Nelson

WR GB

Round 2
Pos
Team
Player
13
Towers

A. Cooper

WR OAK

14
Cummings

D. Bryant

WR DAL

15
Meron

T. Hilton

WR IND

16
Coca

J. Ajayi

RB MIA

17
Kernish

J. Howard

RB CHI

18
Richard

M. Thomas

WR NO

19
Reilly

L. Fournette

RB JAC

20
Eisenberg

R. Gronkowski

TE NE

21
Maselli

A. Rodgers

QB GB

22
Aizer

D. Murray

RB TEN

23
White

D. Baldwin

WR SEA

24
Lanzone

T. Gurley

RB LAR

Round 3
Pos
Team
Player
25
Lanzone

T. Brady

QB NE
Team by Team
Lanzone
Rd
Pk
Player
1
1

D. Johnson

RB ARI

2
24

T. Gurley

RB LAR

3
25

T. Brady

QB NE

White
Rd
Pk
Player
1
2

L. Bell

RB PIT

2
23

D. Baldwin

WR SEA

Aizer
Rd
Pk
Player
1
3

E. Elliott

RB DAL

2
22

D. Murray

RB TEN

Maselli
Rd
Pk
Player
1
4

A. Brown

WR PIT

2
21

A. Rodgers

QB GB

Eisenberg
Rd
Pk
Player
1
5

J. Jones

WR ATL

2
20

R. Gronkowski

TE NE

Reilly
Rd
Pk
Player
1
6

O. Beckham

WR NYG

2
19

L. Fournette

RB JAC

Richard
Rd
Pk
Player
1
7

M. Gordon

RB LAC

2
18

M. Thomas

WR NO

Kernish
Rd
Pk
Player
1
8

A. Green

WR CIN

2
17

J. Howard

RB CHI

Coca
Rd
Pk
Player
1
9

M. Evans

WR TB

2
16

J. Ajayi

RB MIA

Meron
Rd
Pk
Player
1
10

L. McCoy

RB BUF

2
15

T. Hilton

WR IND

Cummings
Rd
Pk
Player
1
11

D. Freeman

RB ATL

2
14

D. Bryant

WR DAL

Towers
Rd
Pk
Player
1
12

J. Nelson

WR GB

2
13

A. Cooper

WR OAK