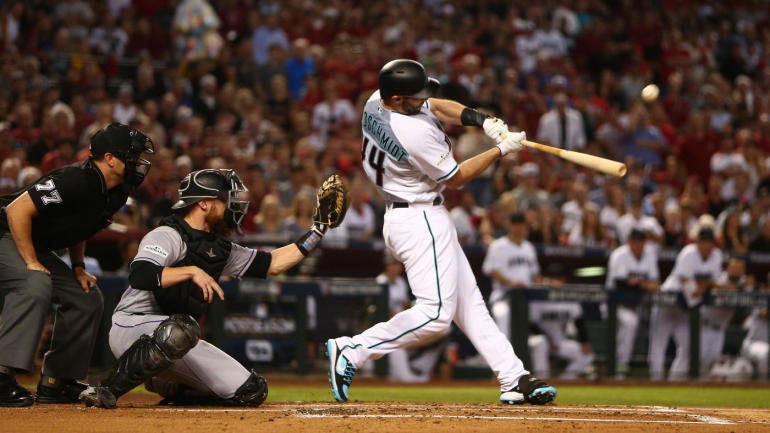 Paul Goldschmidt returned to the postseason Wednesday night as his Arizona Diamondbacks hosted the Colorado Rockies in the NL Wild Card Game at Chase Field (GameTracker). It is Goldschmidt's first appearance in the postseason since his rookie year in 2011.
Goldy wasted no time having an impact on Wednesday's game. Following back-to-back singles by David Peralta and Ketel Marte in the bottom of the first, Goldschmidt launched a first-pitch, three-run home run against Jon Gray. Here's the video:
It was Goldschmidt's third career postseason home run. He went 7 for 16 (.438) with two home runs in Arizona's NLDS loss to the Brewers in 2011, then he homered in his first at-bat of the 2017 NLDS.
The home run gave the D-Backs a quick 3-0 lead on Wednesday, though, as we learned in Tuesday night's Yankees-Twins game, an early 3-0 lead isn't always safe.