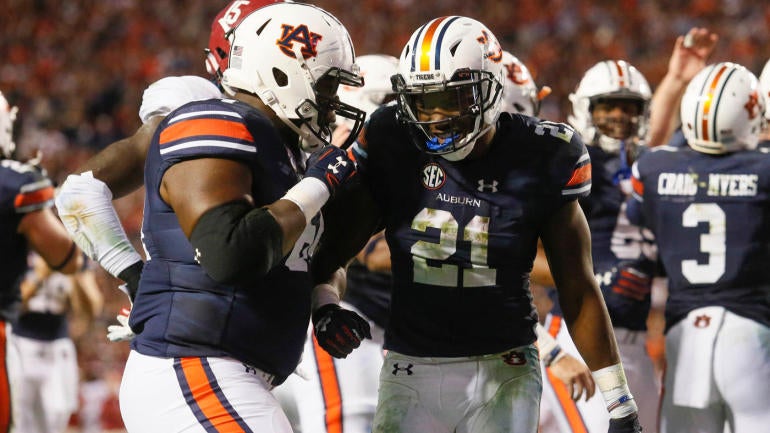 For just the second time ever, the Iron Bowl between No. 1 Alabama and No. 6 Auburn served as the de facto SEC West title game. Just like its predecessor, it resulted in the Tigers defending their home turf by upsetting the No. 1 Crimson Tide at Jordan-Hare Stadium.
Auburn quarterback Jarrett Stidham threw for 237 yards, while running back Kerryon Johnson added for 104 yards on the ground and both rushed and threw a touchdown in a 26-14 win on Saturday afternoon. The victory moves Auburn to 10-2 overall and 7-1 in the SEC, while the Crimson Tide fell to 11-1 and 7-1 in the SEC.
CBS Sports updated you the entire way with scores, highlights, stats and analysis throughout the game. If you are unable to view the updates and highlights below, please click here.
Thanks for stopping by.