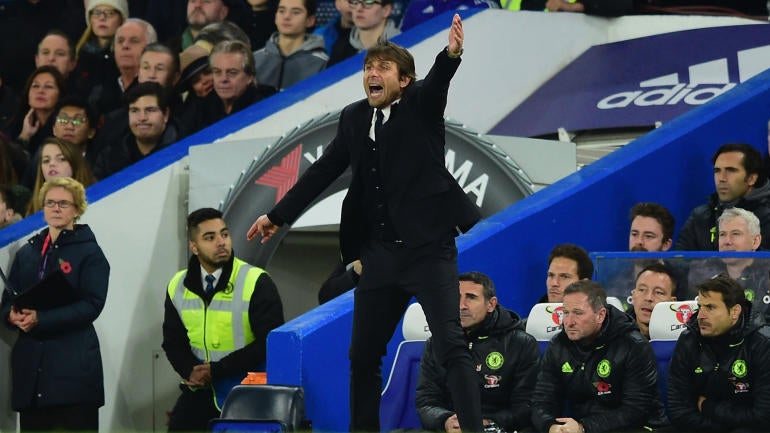 Chelsea welcomes Newcastle United to Stamford Bridge in the fourth round of the FA Cup on Sunday at 8:30 a.m. ET on FOX Sports 1. Chelsea is favored by 1.5 goals, unchanged from the open. The Over-Under, or total number of goals oddsmakers think will be scored, is 2.5, also unchanged from the open.
Before you bet Chelsea vs. Newcastle, you need to see what renowned European soccer expert David Sumpter has to say.
Sumpter is an applied mathematician who wrote "Soccermatics," the book that shows how math works inside the game. Together with experienced analysts, Professor Sumpter developed the powerful Soccerbot model.
Sumpter's Soccerbot reads current odds and all team performance data, calculates key metrics and predicts upcoming matches. In the 2½ seasons since it was born, the Soccerbot is up 1,800 percent on bookmakers' closing odds.
Now, the Soccerbot has set its sights on the FA Cup fixture between Chelsea and Newcastle and its picks are in. You can see them over at SportsLine.
Sumpter knows Chelsea will be eager to get back on the pitch after losing to Arsenal in the Carabao Cup semifinal earlier this week. Even with Wednesday's loss to the Gunners, the Blues have gone unbeaten in 12 of their past 13 matches in all competitions.
And the Blues have won three of their past four matches against Newcastle, including a 3-1 defeat in the Premier League earlier this season.
But just because Chelsea has had success against Newcastle recently doesn't mean they will cover the spread or provide value on the money line.
The Magpies, who've won the FA Cup six times, are unbeaten in four of their past five games and have scored in four consecutive matches.
Sumpter's model has identified strong value on the money line and against the spread.
So which side should you back in the Chelsea-Newcastle match on Sunday? Visit SportsLine now to see which side of Chelsea-Newcastle you need to be all over, all from an expert whose model has made an incredible 1,800 percent return on the bookmakers' closing odds, and find out.