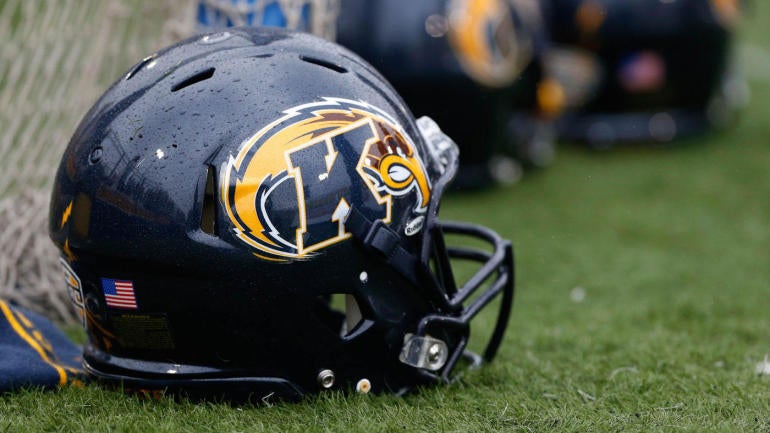 Former Kent State football head strength and conditioning coach Ross Bowsher said Wednesday that his firing this week by the school unfairly suggested he "somehow contributed" to a former player's death.
Bowsher was fired by Kent State on Monday after the school said he falsified his certification. A CBS Sports investigation earlier this month uncovered that the school could not provide Bowsher's certification as required by the NCAA.
Kent State has reported a violation to the NCAA citing the lack of Bowsher's certification. Since 2015, the NCAA has required only a minimum certification for strength coaches.
Tyler Heintz died in June following an offseason workout. He was 19. Bowsher oversaw the workout Heintz' preliminary cause of death was hyperthermia.
Bowsher's statement was released Wednesday by an Indianapolis-based public affairs group.
"I appreciate Kent State University's internal review of the June 13 workout which found that, 'the workout was conducted in accordance with national protocols for student-athlete health and safety, and supervised appropriately by qualified personnel.' However, I am disappointed that the university also released in the same statement that my employment was terminated on the grounds that I provided false information. This statement has led some to suggest that my involvement in the June 13 workout somehow contributed to Tyler Heintz's death, which is absolutely untrue.

"The university has always been fully aware of my credentials. I've always been transparent with officials at Kent State University regarding my extensive education and experience that have allowed me to successfully coach collegiate athletes for the last 11 years.

"I care very much for all my student athletes, and their well-being and safety have always been my top priority. I continue to mourn the loss of Tyler Heintz, and his family remains in my thoughts and prayers."