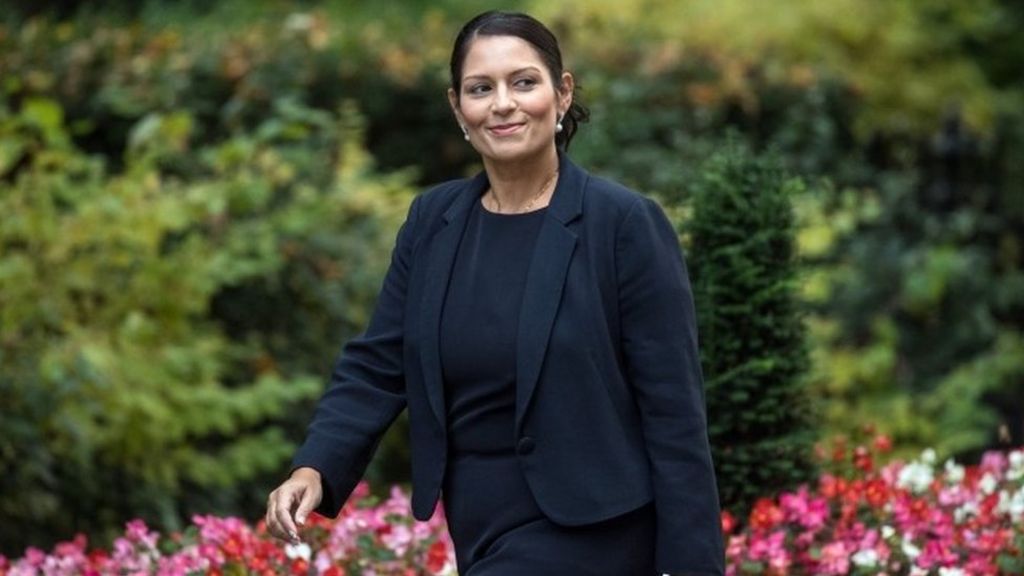 Priti Patel's future in Theresa May's cabinet is uncertain after new information emerged about two further meetings with Israeli officials.
BBC political editor Laura Kuenssberg said her departure seems "almost inevitable now".
The international development secretary apologised for an unauthorised meeting with Israeli PM Benjamin Netanyahu in August, while on a family holiday.
But it appears she was not candid about further meetings held in September.
Ms Patel is currently on an official trip to Uganda where, BBC diplomatic correspondent James Landale said, it is understood meetings scheduled for later on Wednesday have been cancelled.
She was formally reprimanded in Downing Street on Monday, where she was asked to give details about a dozen meetings with Israeli officials, which were not sanctioned by the Foreign Office.
But on Tuesday it was revealed Ms Patel had not informed the prime minister of her plans to look into giving tax-payers' money to the Israeli military to treat wounded Syrian refugees in the Golan Heights region – a request that was turned down as "inappropriate" by officials.
It now transpires she conducted two further meetings in September without government officials present.
It is thought Lord Polak, honorary president of the Conservative Friends of Israel, was present at both meetings.
Ms Patel met Israeli public security minister Gilad Erdan in Westminster on 7 September.
He later tweeted about their meeting.
On 18 September she met foreign ministry official Yuval Rotem in New York.
Ms Patel was forced to correct the record earlier this week about the number of meetings that she had attended and when the Foreign Office had been notified about them.
The MP said she had been wrong to suggest to the Guardian that Foreign Secretary Boris Johnson knew of the trip in advance when he had only learnt about it while it was under way.
Who is Priti Patel?
Elected as Conservative MP for Witham in May 2010
Served as a Treasury minister from July 2014 to May 2015
She then became employment minister from May 2015 to July 2016
Appointed International Development Secretary in July 2016
A longstanding Eurosceptic, she was a leading figure in the Vote Leave campaign during the EU referendum
In the Commons, Foreign Office minister Alistair Burt said that Downing Street regarded the matter "as closed" after Ms Patel had been reprimanded by the prime minister and reminded of her obligations under the ministerial code.
Ms Patel, who has been an MP since 2010, is a long-standing supporter of Israel and a former vice-chairman of Conservative Friends of Israel.
In a letter to Mrs May, Labour's shadow Cabinet Office minister Jon Trickett called on the prime minister to either call in her independent adviser on ministerial standards to investigate, or "state publicly and explain your full reasons for why Priti Patel retains your confidence".
However, Tory MP Nadhim Zahawi – a member of the parliamentary foreign affairs committee – told BBC Two's Newsnight that he believed some of the criticism facing Ms Patel was down to the fact she was a pro-Brexit campaigner during the EU referendum.
He said Ms Patel was not having "clandestine" meetings with "an enemy state" and that the Foreign Office was made aware of the meetings while she was in Israel.