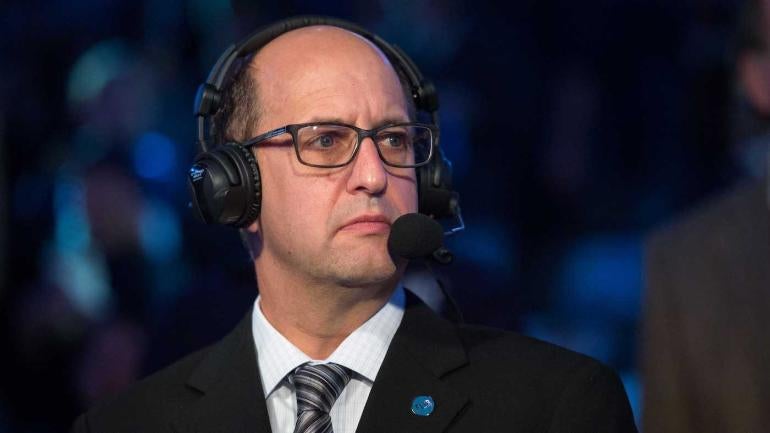 Jeff Van Gundy has not been on a coaching staff since 2007 when he resigned from his position as head coach of the Rockets. Since then he has found a comfortable role at ESPN as a color commentator for national TV games. The last few years there have been rumors that Van Gundy wanted to get back into coaching but nothing concrete.
Those rumors might be coming to fruition via Team USA's World Cup Qualifying team. A group of mainly D-League players and non NBA pros will be attempting to qualify for the FIBA Basketball World Cup in 2019. Van Gundy is expected to be the coach of that team.
This would be an interesting first step by Van Gundy to get back into coaching. Most NBA rumors that have surrounded him the last few years involved him wanting full control over basketball decisions. He has been unable to lock down that kind of job, but perhaps teams will be more willing to give him a position if he manages to make the most out of these qualifying events.
This could be Van Gundy trying to earn a future job, or it could be an itch he has been wanting to scratch. Van Gundy enjoys coaching, but the daily life of a coach is far more stressful compared to that of a TV analyst. This could very well just be an opportunity for him to scratch an itch without going through the daily stress of running an NBA franchise.