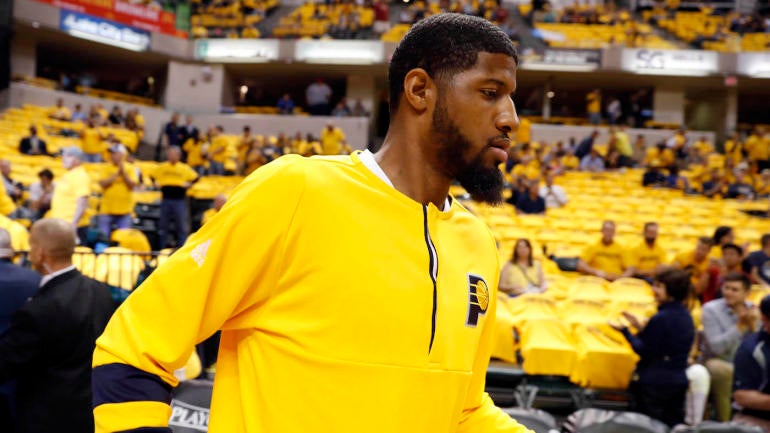 Paul George has told the Indiana Pacers that he will not be re-signing with the team next summer when he becomes a free agent, and according to reports, the Los Angeles Lakers are his first choice. 
That news has kicked off a series of trade talks, as some teams are hoping to wring a deal out of the Pacers before they lose their All-Star for nothing. With the Lakers seemingly in pole position to get George in free agency next summer, they were initially not involved in these talks, as it doesn't make sense to give up assets for a player you'll likely be able to sign in 2018. 
However, there is always the possibility that a team could trade for George, and then convince him to stay instead of heading out west to join the Lakers. 
Perhaps with that in mind, the Lakers have engaged with the Pacers on trade talks ahead of the 2017 NBA Draft on Thursday, according to Marc Stein and Ramona Shelbourne. 
Stein added that the talks have centered around young point guard D'Angelo Russell and the Lakers' late first-round pick that they hold via Houston. 
However, Sam Amick of USA Today has noted that George and Russell have the same agent, which could make dealing them in the same trade a bit tricky. 
More to come as this story develops …