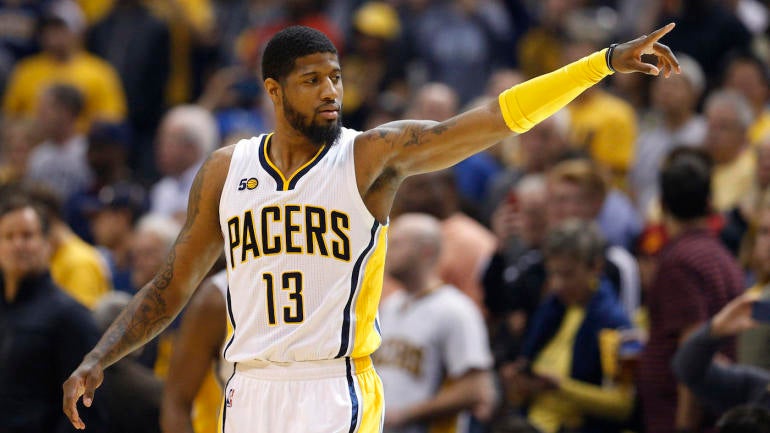 Paul George has told the Pacers he plans to leave during the 2018 free agency period, according to Adrian Wojnarowski of The Vertical. Per the report, George prefers the Lakers over any other team on the market. This news comes a year before George can exercise the player option from his contract and become a free agent.
If this report is true, it essentially kills any trade value he previously had for the Pacers. It's hard to envision any team in the league offering Indiana a large haul knowing that George already has a destination in mind. 
As for the Lakers, this is a dream scenario. They can either try to get George a year early through a trade where they have to give up essentially nothing or just wait it out for a season and sign him during the 2018 free agency period. The Lakers have all the advantage in the world while George has left the Pacers with nothing.
The George bombshell raises the following question: Should the Pacers have traded George last season and gotten ahead of his departure? That's a tough answer for Indiana. Had George made an All-NBA team and qualified for the super max extension, then that would have given the Pacers more leverage in keeping George. However, he did not make an squad and now Indiana is in a very rough spot.
They need to trade George as soon as possible. The Pacers know he's leaving and they know his destination. They may lack leverage but there is simply nothing the Pacers can do but get whatever return they can in a trade. Anything is better than nothing.