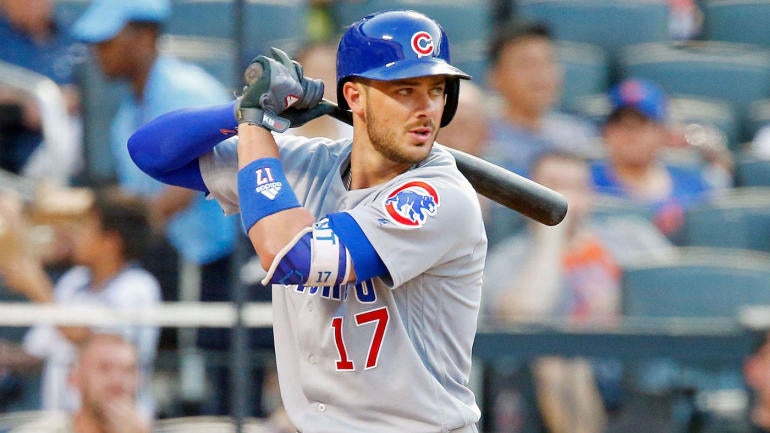 Thursday afternoon, MLB announced the results of this year's Final Vote ballot. Dodgers third baseman Justin Turner and Royals third baseman Mike Moustakas are heading to the All-Star Game next week after winning the last round of fan voting.
Among the players Turner beat out in the Final Vote is Cubs third baseman and reigning NL MVP Kris Bryant. Bryant finished second in the Final Vote voting. As it stands, the defending World Series champion Cubs only have one All-Star this year: closer Wade Davis. If that seems odd, well, it is.
Two things here. One, the Cubs are the defending World Series champs! Who cares about the All-Star Game? Kiss the ring, yo.
And two, Bryant could still be named to the All-Star Game as an injury replacement. He's probably first in line to be an injury replacement, in fact. Mets outfielder Michael Conforto is on the disabled list and will have to be replaced on the roster.
That all said, it is pretty shocking the Cubs have one All-Star this year. Many folks were talking about a potential dynasty coming into the season. Instead, the Cubbies fell to 42-43 on the season after getting blown out by the Brewers on Thursday (MIL 11, CHC 2).