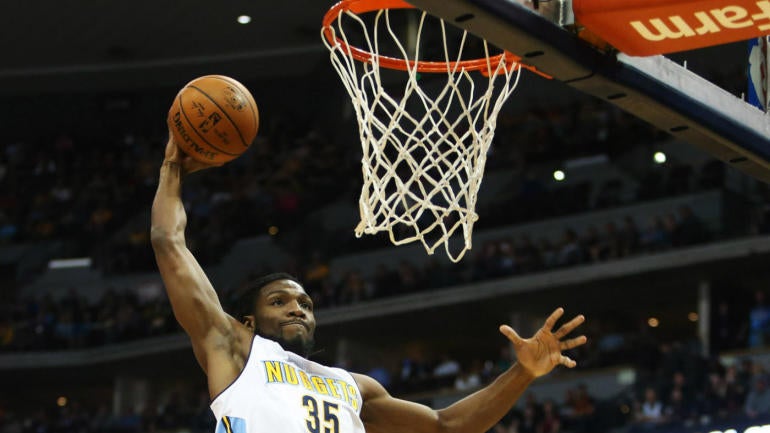 The Denver Nuggets got a surprising 126-113 victory over the visiting Cleveland Cavaliers, adding to the misery of all the poor souls attempting the #MeVsNuggets challenge. Seven of the nine Nuggets who got in the game finished in double figures, as the Nuggets simply outscored the Cavs on Wednesday night. 
Among the points scored in the Mile High City were plenty of dunks, and plenty of really good dunks. Let's relive some of them. 
First, it was LeBron James. I mean, who else? The King got an angle as he drove the basket, finding the lane wide open thanks to the Cavs' great spacing, and so he rocked the rim as he's done so often this season. 
Later in the game, this time in the third quarter, LeBron got back in on the dunking action while running out on the fast break with J.R. Smith. The recently returned guard lobbed one up to LeBron, who did the rest, flushing it home with authority. 
Kenneth Faried must have been upset about that second LeBron slam, because just a few seconds later he threw down a monster jam of his own. Diving to the basket, Faried caught a bounce pass, then elevated to the rim from well beyond the charge circle. Tristan Thompson jumped valiantly, but it was too late, as Faried hammered it home with two hands. 
Now those were some very good dunks.